Accommodation

All apartments are located within a large arranged and cultivated garden, each in a separate building. From garden fence to the sea and one of the beaches the distance is merely 20 meters. The convenient store is approximately 70 meters away.
For all guests the parking space is reserved.
Pets are not allowed.
Apartment 2+1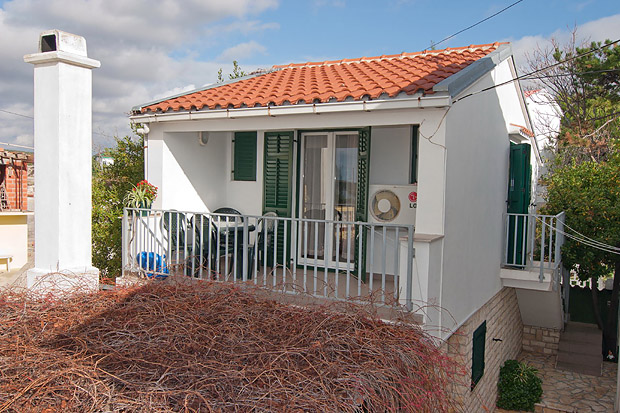 Apartment for 2-3 persons, composed of:
Bedroom with double bed
Living room with kitchenette and a third bed
Shower toilet
Loggia
Additional outdoor shower
Air conditioning, satellite TV, internet
Availability calendar
01

02

03

04

05

06

07

08

09

10

11

12

13

14

15

16

17

18

19

20

21

22

23

24

25

26

27

28

29

30
Available Reserved
Apartment 4+2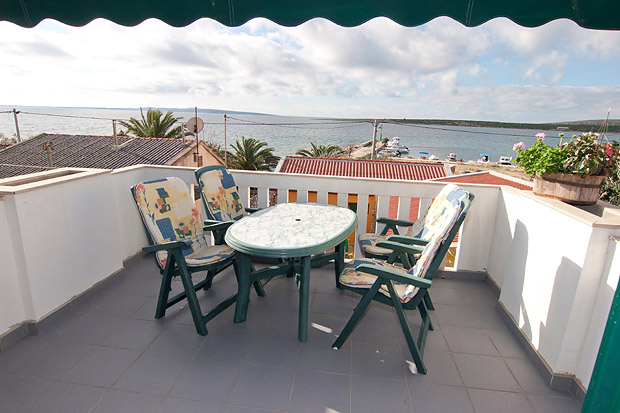 Apartment for 4 persons, consists of:
2 bedrooms
Large living room with kitchen, two sofas
Shower toilet
Covered porch, with table and 6 chairs
The apartment is fully equipped and air-conditioned, has satellite TV and internet
Availability calendar
01

02

03

04

05

06

07

08

09

10

11

12

13

14

15

16

17

18

19

20

21

22

23

24

25

26

27

28

29

30
Available Reserved
Detached house 2+3
Detached house consists of:
1 double room and 1 triple room, each with private bath, its own shower and toilet
Kitchen
Dining room with large table for gathering of family and friends
Terrace of 35 m2, with a large table, etc.
Garden with olive trees, a separate grill and outdoor shower
Air conditioning, satellite TV, internet
Separate entrance
Availability calendar
01

02

03

04

05

06

07

08

09

10

11

12

13

14

15

16

17

18

19

20

21

22

23

24

25

26

27

28

29

30
Available Reserved